Whatever the type of business or the industry you're in, the front windows of your building allows potential customers get a glimpse of what you may have in store for them.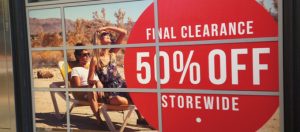 You may have some special products or services you'd to tell people about, you may want to educate your consumers on your offer, or you may simply want your rooms to have a higher level or privacy. You can achieve all these with the help of high-quality, thoughtfully designed windows signs and vinyl graphics. Tulsa Sign Company is your one-stop local Tulsa shop for all your vinyl window graphics needs. We create catchy and compelling graphics, window clings and displays that can help your business stand out from the crowd and convey your most important messages to your core target consumers.
Call Tulsa Sign Company today at 918-900-2227 for your Free Consultation with Window Signs Specialist!
Window Signs for All Businesses
Tulsa Sign Company is a fine purveyor of custom window signs and display graphics for all your business needs. Our experienced graphic designers will develop the right graphics to match your building and to support your goals in a compelling and appealing manner.
This is a list of window sign products we create:
Full-Color Posters for Windows
Promotional Banners
Vinyl Window Clings
Vinyl Privacy Film
Vinyl Window Graphics or Lettering
& Many Others!




Are you uncertain about the best vinyl product to suit your specific needs? We can help! Our window signs specialist will discuss your problem during your Free Consultation, and will recommend you the best solution that matches your location, your budget and your needs.
Window Signs for Retail Stores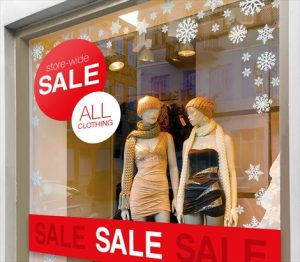 Retail stores use their window displays to communicate with their customers, and they are right to do so! An impactful and attractive window display can attract people to enter your store. If you have a special offer, a sale or any other type of promotion, you can use your window display to communicate it effectively.
Most retail businesses update their window displays to reflect their latest and hottest products or promotions. We can create eye-catching and effective window signs, graphics and banners to help you convey your messages in a professional manner that's going to draw in more paying customers, and stimulate repeat purchase.
Privacy Window Vinyl For Offices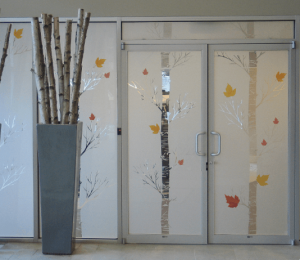 Many office buildings that host therapists, counselors, real estate agents or law firms use privacy film for their exterior windows. Our privacy film products include various types of finish, so that you can give your windows a stylish frosted glass appearance, without having to pay an arm and a leg for it.
Many businesses prefer to have their logo or some of their branding elements included in their privacy film. We can do this for you, but we can also show you the most common vinyl film variants, so that you can choose the one that works best for your Tulsa business.
Window Signs for Service Providers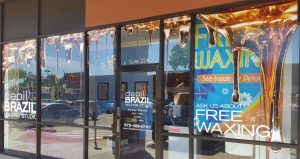 The fact that your business has nothing to do with retail products doesn't mean you can't use a window display to your advantage. Cover your windows in graphics illustrating your best services or your special deals, or use a window mural to show your customers how you can best assist them. Our professional sign designers will create the perfect display for your business, so that you can make the most out of your marketing efforts. We also provide full window signs installation services.
Free Window Sign Consultation
We are committed to assist you from the initial consultation to the installation of the vinyl graphics or privacy film, so that you can reach your goals and gain more clients. Tulsa Sign Company has the best solutions, regardless of the needs of your Tulsa business.
Call Tulsa Sign Company today at 918-900-2227 for your Free Consultation with Window Signs Specialist!