Do you want your business to outshine the competition and stand out above and beyond all the distractions around it?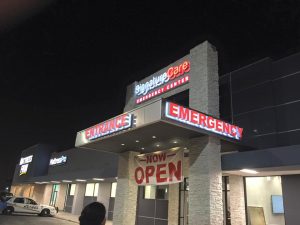 There is nothing like a custom lighted sign to help grab the attention of often fickle and distracted customers. While many businesses have dismissed the idea of a lighted sign, they really shouldn't. Our Tulsa specialists can create a variety of lighted signs in many different shapes, styles, and designs. Whether the perfect solution is direct LED lighting or backlighting, we have the ability to make it happen.
You'll find that here at Tulsa Sign Company, we take pride in being able to go above and beyond to help you create the perfect illustrated signs for storefronts, lobbies, outdoor advertising and more. Our experienced specialists make sure to work with you to give you a customized and personalized solution that not only meets your needs but also meets every idea you have for your brand and your business.
Call Tulsa Sign Company today at 918-900-2227 for a Free Consultation with a Neon Sign Specialist!
Traditional Neon Signs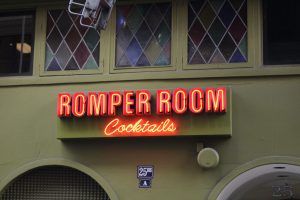 There's no denying that the traditional neon sign can definitely be an eye-catcher. While many business owners love the idea of one of the signs, because the look and feel it brings is familiar but still powerful however once they learn about the cost of maintenance and upkeep, not to mention the often necessary repairs, and suddenly it loses some of its luster. However, the good news is that there were new neon sign designs using reliable LED lighting that means you get all the benefits of traditional neon but with a longer lifespan and big savings when it comes to maintenance or repair.
This is great news for you! If you are one of the many business owners who want or need the classic feel and design of a good neon sign, but without the energy drainage or expenses, we have the solution for you.
Lighted LED Signs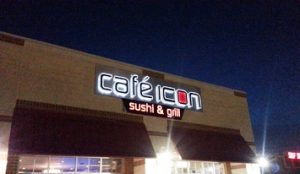 There are many advantages to going with LED lights as opposed to the traditional neon. While the look can be just as good or sometimes even better, these signs use much less energy because they are much more efficient. This is the best overall situation you could hope for: the classic retro vibe of neon signs are actually getting a much more environmentally friendly option that sucks up less juice and therefore saves you money by costing a lot less in energy bills.
Our LED signs are not just a replacement for neon but can also be used with channel letter signs, cabinet signs, or any sign that you want to still shine the brand message on even after the offices are closed. These signs can be especially good for late-night businesses but the truth is they have many uses beyond that, as well.
Indoor Lighted Signs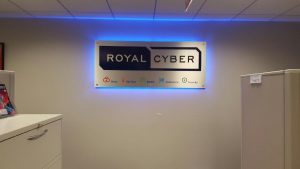 Always concentrated on outdoor signage, storefronts, and neon so far it is worth noting that these signs can be extremely effective inside as well. Who doesn't remember a classic neon OPEN sign or the wide array of neon signs in the back of your favorite bar? While these are common uses for indoor lighted signs, the truth is there are also many creative other ways to use indoor lighted signs.
Whatever your needs are specialist can come up with a custom solution that meets them.
Programmable Digital Message Centers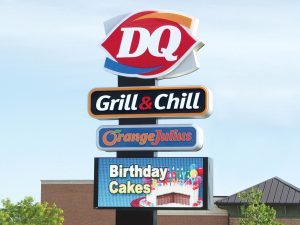 Do you need a digital LED sign for your message center? This is another option for Tulsa, OK businesses that need more of a high-tech sign solution. We provide signs that are easy to program, come in a variety of colors, and come with digital graphics as well. Whatever your specific needs we are here to meet them.
Full-Service LED Sign Company
You don't have to go through this process alone. From early design and brainstorming sessions to the manufacturing of your custom sign to the fallout installation and even repairs and maintenance, our specialists are on your side to give you the best possible service and make sure you're happy with us as your full Tulsa signage partners.
Free Lighted Signs Consultation
We will help you to outshine all of your competition with wonderful new custom lighted signs by Tulsa Sign Company!
Call Tulsa Sign Company today at 918-900-2227 for a Free Consultation with a Neon Sign Specialist!