Tulsa Sign Company offers a complete vinyl printing service for graphic, signs, wraps, banners, and more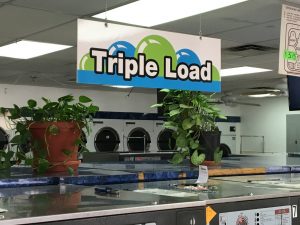 Tulsa Sign Company is the right choice for you for all of your Tulsa business window vinyl, tradeshow banners, vehicle wrap or any other smooth surface branding message. Through our experienced, professional and dedicated vinyl experts, you will get all the assistance you need to create a unique and attractive vinyl product that meets all your business's needs.
Apart from helping you with design, fabrication, and professionally done installation, our experts will recommend the best vinyl material that will meet your need; may it be vinyl lettering or banners. In the end, they will ensure that the final branding product is not only professional but reflects your business ideas.
Call Tulsa Sign Company today at 918-900-2227 for a Free Consultation with a Vinyl Printing Expert!
Vehicle Wraps & Graphics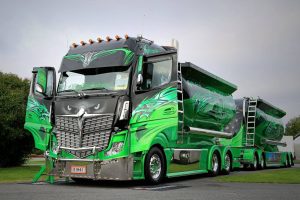 One way of marketing a business is through printed wraps. This is because they are known to increase a customer's confidence as well as improve their perception. What does this mean? Well, if your business involves giving home-based services such as extermination services, people tend to feel more comfortable having a vehicle wrap compared. Therefore, with a vehicle vinyl wrap and graphic, you will make your customers feel more comfortable, which will make them welcoming.
We offer the following vehicle wrap services:
[service_group_3]
According to latest findings, it shows that vehicle Ad wraps have gained in popularity. Nevertheless, vehicle wraps are particularly popular in dry cleaning, landscaping, electrical, tutoring, home delivery, and repair tech industries.
With this in mind, it is evident that every business owner can benefit from vehicle wraps and vinyl graphics. It doesn't matter if you are looking for small vinyl graphic or a full-on vehicle wrap; one thing is clear, Tulsa Sign Company has the experience and manpower to deliver all your vinyl design needs.
Vinyl Products For Any Surface
Using vehicle wraps is not the only way to increase visibility or promoting a business. There are other forms or ways a business owner take advantage of, such as table wraps, floors, walls, and even window vinyl films. Tulsa Sign Company is the company to go to for all your printing vinyl solutions. It is also important to note that vinyl can be installed on any smooth surface.




It is evident that many firms are using vinyl products to create an attractive marketing design. These designs can be installed on windows, hallways, breakroom, conference rooms and others. The aim is not only to excite, relax or inform visitors, but to boost productivity by creating a working environment for the staff. Vinyl is extremely durable and can be installed in high traffic areas. Moreover, they are easy to clean because they are dirt proof.
Promotional Banners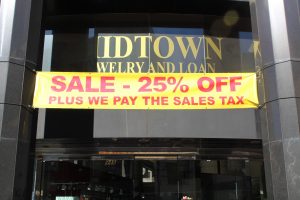 The most common application of a banner is for promoting a business, even though they have a lot of applications. They can be used outdoor or indoor depending on the application and need. They work by informing, directing or reminding users of a particular event, product, or opportunity. The common types of indoor banners are retractable and hanging banners. Outdoor banners must be durable indoor to withstand different climatic elements.
For this reason, Tulsa Sign Company recognizes the demand for a high-quality banner that is able to help a business owner achieve his/her goals. Therefore, professional standards must be met. Since we are a local Tulsa sign and graphics business, we are in a position to quickly and efficiently design a marketing product that works for you.
Banner Support Structure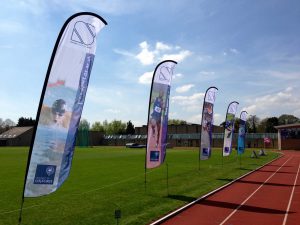 The fact is that any banner must have an inbuilt hanging mechanism; may it be a banner stand or grommets. At times, a banner may require both. For this reason, we take out time to ask few question with the aim of understanding the use so that we can deliver a product that meets your need. While this is the case, we might sometimes be forced to modify your design to meet your requirements. At the same time, we will educate you on different ways to install your banners. To know more about this and the different materials available, consider visiting our shop.
Custom Printed Vinyl Company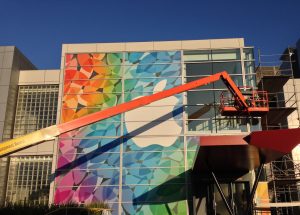 We are proud because we are a full-service vinyl graphic and sign business. This simply means that we have the tools to handle your signage project from the beginning to the end. It all begins with a free consultation, where we listen to you and your goals and then we recommend the best product for your business. You will also receive our price quotation on the project. There are many options when it comes to vinyl designs, and for this reason, we will help you come up with the best.
When we take on a project, we see it through to completion. This simply means that we will work on the design to exactly how you want it. We are very flexible because we can work with specific brand guidelines and even begin from zero if you do not have one. The moment you have approved the final design, we automatically sent it to our printing team.
Apart from offering all the vinyl products, we do also offer installation services. This way, we will ensure that your installation has no warps, wrinkles or bubbles.
Free Vinyl Printing Consultation
Tulsa Sign Company is the go-to partner for all your custom vinyl wrap requirements also. Our Tulsa experts are ready and waiting for you. We look forward to being the only signage service provider for all your business needs.
Call Tulsa Sign Company today at 918-900-2227 for a Free Consultation with a Vinyl Printing Expert!