Tulsa is a thriving city full of businesses, retail establishments, and office spaces. With so many competitors on the same street as you are all vying for the attention of motorists and pedestrians alike, standing out can be a real challenge for business owners looking to attract new customers and clients.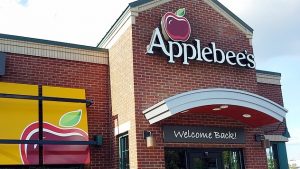 Business signs are a great way to set your business apart from these competitors. However, to come up with effective business signage, you need to partner with the right signage company. Tulsa Sign Company is a full-service signage company that designs, creates, and installs business signage.
We create well-crafted and impactful business signage that reflects your style and promotes your message to the local community in Tulsa. We make outdoor commercial signs that will attract new customers to your doors as well as indoor signs that will direct them to specific parts of your store, as well as vehicle wraps and pylon signs that will advertise your business outside of your premises.
Regardless of your business signage needs, Tulsa Sign Company has the tools, resources, and experience to create high-impact signage that helps you meet and exceed your business goals.
Call Tulsa Sign Company today at 918-900-2227 for a Free Consultation with a Business Signs Expert!
Tulsa's Business Signage Provider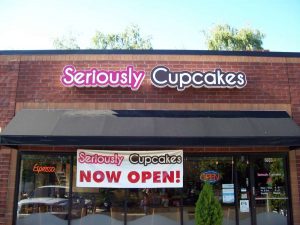 All of our custom business signs are delivered on time and within budget. Since we're proudly local, we're already familiar with the rules and regulations regarding signage construction in Tulsa, OK. We make sure that the signs for business we create will keep your premises safe and ADA-compliant and will meet all zoning permits.
Whether you need just a simple banner or a wide range of indoor and outdoor business advertising signs, our local team of graphic designers, fabricators, and installers can handle them. Whether you are looking for a temporary vinyl banner announcing a seasonal sale or looking for something more permanent such as a building sign,Tulsa Sign Company creates the right signs for your business needs.
Commercial Building Signs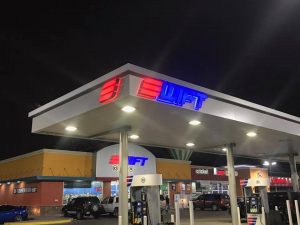 If you are a startup trying to make your presence known or perhaps an established business looking to generate new customers, having an attractive and stylish storefront sends the right message to potential consumers. More often than not, great storefront signage will be the deciding factor on whether or not a customer will walk through your doors. Having attractive window signage helps, too. It provides a quick glimpse of what you have to offer and will encourage prospective customers to come inside to check it out.
Tulsa Sign Company creates aesthetically pleasing and easy-to-read commercial signage that allow customers to find you and understand what it is that you do.
Signs for Business Promotion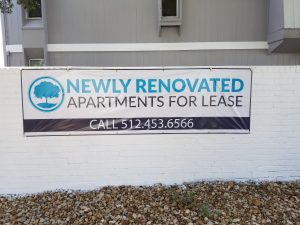 Businesses in the retail, food and beverage, government, healthcare, hospitality, entertainment, and construction industries all need signage, but their requirements are quite unique and different from each other. This is why choosing an experienced signage company is so important. Tulsa Sign Company has worked with many businesses that belong to various industries.
We understand that choosing the right type of business signage can be overwhelming at first, given that you have many signage styles to choose from. Rest assured that we will conduct an assessment of your business so that you get to have the right signage. We meet to discuss your needs so that our highly skilled graphic designers can come up with a mockup design that is in line with your vision, facilities, and your branding guidelines. We create custom signs created specifically for your target audience. Whether you are looking for traditional signage or perhaps looking for something quirky and whimsical, we have something for everyone.
Complete Commercial Signage Provider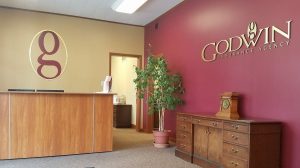 From outdoor signs to indoor signs, vehicle wraps to vinyl graphics, Tulsa Sign Company creates every type of business and commercial signage you need for business identification and brand promotion. We create everything from illuminated digital pole signs to portable small business signs that you can take anywhere such as trade shows, conferences, job fairs, and many more. All of our business banners and signs are durable and can withstand the test of time.
Here are some of the commercial and business signage types we currently offer:
[service_group_1]
Signage comes in many forms. If you don't find anything here that is applicable to your business, we can conduct an on-site analysis and create a custom sign just for you.
Free Business Signs Consultation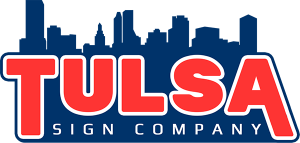 You are an expert at your Tulsa business; so make sure to choose an expert as well when it comes to creating your business signage. By choosing us as your signage solutions company, you can be assured of excellent craftsmanship, quick turnaround times, and competitive pricing. Please contact Tulsa Sign Company today at 918-900-2227 to receive a free consultation with one of our signage experts.
Call Tulsa Sign Company today at 918-900-2227 for a Free Consultation with a Business Signs Expert!