Tulsa Sign Company is your one stop shop for all types of banners for your Tulsa business needs. Thanks to our rich selection of materials and sizes, we are able to create the perfect banner to suit your specifications.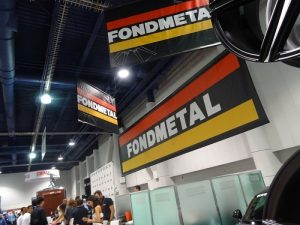 We can cover the whole range of banners, from indoor sales banners and outdoor sales ones, to tabletop retractable banners and hanging banners. Tulsa Sign Company will cooperate with you at all stages of your project, in order to ensure a smooth banner production process and an exquisite result. With us, you can rest assured your banner will be an extremely effective marketing tool.
Call Tulsa Sign Company today at 918-900-2227 for a Free Consultation with a Banner Expert!
Promotional Banners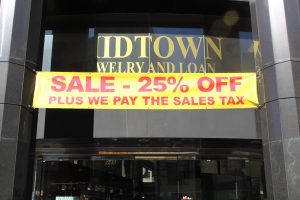 Banners can play multiple roles in the growth of a business. Many companies use banners as promotional and marketing tools. These banners are suitable for both indoor and outdoor use, and they can come in a wide range of shapes and sizes. You can use them to attract people to visit your store or to guide them inside a building. You can use banners to promote your special services and products at tradeshows, or to communicate important information about your company. When the banners are meant for outdoor use, they have to be manufactured from a more durable and long-lasting vinyl.
We, at Tulsa Sign Company, take pride in offering our clients only top-notch marketing materials and banners. We know that attractive, high-quality promotional materials can bring you one step closer to achieving your business goals. Our Tulsa, OK specialists are committed to create these exquisite materials for you.
Banner Support Structure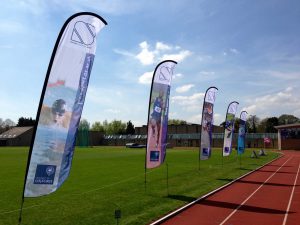 There are many ways of displaying a banner. Each of them requires a specific type of hanging mechanism or external supporting structure. We will help you understand the differences between the various types of supporting structures, so that you can choose the one that best suits your needs. The role of our free initial consultation is to help our specialists understand the specific needs of your business and the requirements of your project. Based on these insights, we will recommend you the best solutions. If you want, we can show you the different types of banner support structures. You are more than welcome to schedule a visit to our shop to view all materials and accessories.
Full-Service Sign Company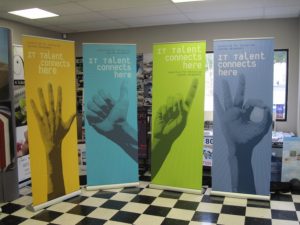 Tulsa Sign Company is your trustworthy partner along the entire design and fabrication process. In case your banner comes with an included stand, we are going to train you to install it, so that you can do it on site, without stress and confusion. In case of large format banners, we will do the installation ourselves, in order to make sure everything is going to look great.
Free Expert Banner Consultation
Tulsa Sign Company creates high-quality business banners to suit a wide array of purposes. We can create a single banner, but we can also be a reliable long-term Tulsa partner for all your promotional materials needs.
Call Tulsa Sign Company today at 918-900-2227 for a Free Consultation with a Banner Expert!