Tulsa Sign Company is your local Tulsa office sign provider, providing a cohesive set of office signs for brand development, accessibility information and wayfinding notices.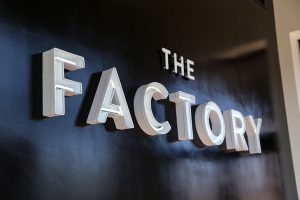 Offices typically use a number of complementary signs to advertise their business, provide information to their visitors and help direct visitors throughout the company. These office signs are often used in both outdoor and indoor settings; therefore, it is essential that all of the signs complement one another. When your signs complement one another, they can further increase your brand awareness. Because Tulsa Sign Company is locally owned and operated, we understand the unique needs that your office needs.
Call Tulsa Sign Company today at 918-900-2227 for a Free Consultation with an Office Signs Expert!
What Signs Does My Office Need?
When it comes to office signage, there a numerous different types of signs that can be used. Some businesses need indoor signs, while others only require exterior signs. The type of business you run, the facilities of your office and your unique brand guidelines help determine the number and type of signs that your office needs.




Some of the most common types of office signs include:
Lobby signs
Directory signs
ADA signs
Informational signs
Room identification signs
Floor graphics
Wayfinding signs
Wall murals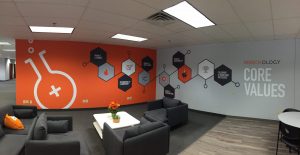 Signs for a business can be used to perform a variety of functions throughout the building. They can provide your visitors with information to help navigate your business facilities, inform them of frequently requested information, relax, inform and excite your visitors with gorgeous wall murals and reinforce your branding through office signs. Additionally, certain signs may be legally required in your Tulsa, OK business like accessibility signage. This is why it is essential that you work with a local, knowledgeable sign company that understands the local, state and federal laws concerning office signage.
Creating Impactful Office Signage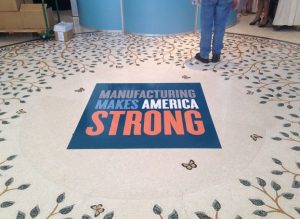 Determining the signs that your office needs begin with a complimentary consultation. We offer an onsite evaluation, which allows us to get to know your company, your branding, your current signage and your office space. Once we have this information and understand how yoru visitors use the facilities in your office, we will talk to you about which type of office signs can benefit your company.
Whether you have a new office or your office is well-established, Tulsa Sign Company is able to help. We work with businesses in all different phases of growth to maximize the effectiveness of their office signs.
For All Types of Offices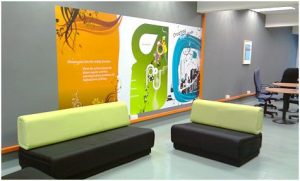 If you need to outfit several offices, we can handle that. Our in-house design specialists and fabricators will work to determine the most cost-efficient signs for all of your locations.
Local Full-Service Signage Provider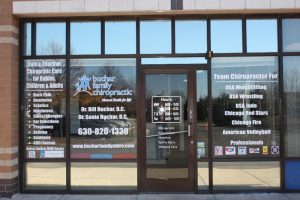 Tulsa Sign Company is your local office sign provider. We partner with you to determine the signs that your office or offices needs. Whether you are looking to purchase a single sign or wish to outfit more than one office, we will support, assist and offer our expertise to help you throughout the design, fabrication and installation process.
We will work with you to determine the best signs for your company, whether you already have a design or need one developed, we will ensure that all of your signs are professional and work with your company branding.
Free Office Sign Consultation
Tulsa Sign Company works with you to create cohesive, beautiful signs for your office. When you use a local Tulsa company, you can rest assured that you will receive amazing customer service, support and product for your office.
Call Tulsa Sign Company today at 918-900-2227 for a Free Consultation with an Office Signs Expert!