Vinyl is an extremely popular material to use in the sign making industry because of its flexible, durable, and low-maintenance nature.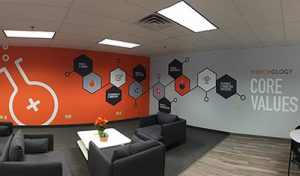 This versatility means it can be used in both indoor and outdoor conditions. It is lightweight, making it easy to transport and set up anywhere you want. Vinyl is also a whole lot more affordable when compared to other forms of traditional marketing.
Vinyl is weatherproof and highly weather-resistant, making it the perfect signage material that can withstand the seasonal weather conditions that we encounter in Tulsa. Easy to clean and store, reusable types can last year after year. Because of these reasons, vinyl banners and signs have become the signage of choice for many businesses and retail spaces in Tulsa.
Call Tulsa Sign Company today at 918-900-2227 for a Free Consultation with a Vinyl Signs & Graphics Expert!
Promotional Vinyl Banners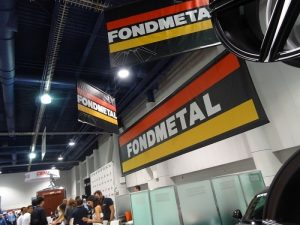 Vinyl signs are a great addition to your marketing arsenal. If placed prominently in a highly visible location, a professionally-made vinyl banner can bring your business lots of exposure to hundreds of pedestrians and motorists alike.
And since vinyl banner signs are lightweight, they can be brought anywhere to different marketing events and will likely make a huge impact on your audience. You can use custom vinyl banners to announce special events, promotions, sales, product launches, and many more. They can be displayed in your store, trade shows, conventions, job fairs, farmers markets, and many more.




Tulsa Sign Company provides indoor banners and outdoor banners of all shapes and sizes, including custom large-format banners, retractable banners, pop-up banners, permanent banners, and all of the accessories you need for display, such as grommets, frames, and banner stands.
Window Vinyl Clings & Film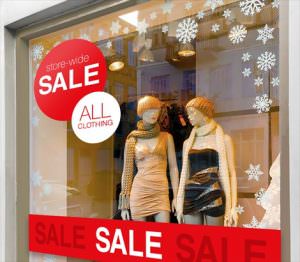 A vinyl cling is made of thin vinyl sheet applied directly to clean glass surfaces. Since it is only meant to be used temporarily, it can be used as temporary signage for rented properties or privacy requirements. It is non-adhesive and makes use of moisture in the air to adhere to a surface. Because it does not have an adhesive, it is easy to install, remove, and reapply to another surface. Vinyl window clings are best for indoor use as the weather can affect its electrical cling.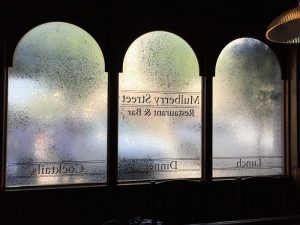 What makes vinyl film different from a vinyl cling is that the vinyl is coated with a temporary or permanent adhesive on the back. If your office or business premises require privacy but you still want natural light to enter, a vinyl window film is your best option. It is opaque enough to provide privacy and transparent enough for light to enter through.
Tulsa Sign Company maintains a large inventory of vinyl products in various weights, textures, transparency, and adherence options, allowing us to quickly and easily customize the right vinyl signs and graphics for your business and needs.
Cut Vinyl Lettering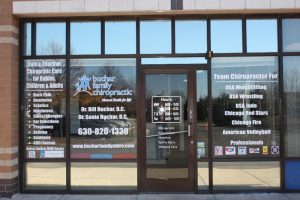 Cut vinyl lettering is a great way to promote products and services, and it also adds a decorative touch to your place of business. The vinyl sign letters are individually cut from a colored or white vinyl sheet. We provide your letters pre-spaced and pre-masked with transfer tape, making self-installation a breeze, or we can install them for you for optimal professionalism.
This type of signage serves as the perfect vinyl signage option for taglines, slogans, nameplates, license numbers, hours of operation, accessibility features, or any other information you want to share on your windows or doors. Vinyl lettering can be placed prominently on glass doors, office walls, storefront windows, and vehicles.
Wall Murals & Floor Graphics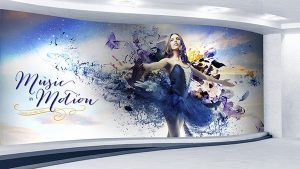 You can utilize all the available space in your business, including the walls and floors of your business premises. When entering a new building, it is a natural instinct for people to look at the walls or glance down at the floors to find their bearings around a retail store or an office. You can use these spaces to your advantage by placing various vinyl graphics that provide useful information or decorative illustration about your business.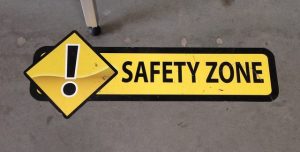 Vinyl floor graphics are a unique way to add information or directional assistance in an unobtrusive way. We provide high-quality, durable vinyl products that can not only adhere to a variety of surfaces, such as concrete, tile, wood, and even some low-pile carpets, they are made to withstand the elements and hold up under repeated foot traffic.
Vinyl Graphics Options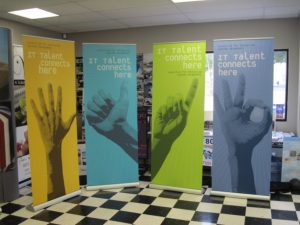 What makes vinyl graphics great to work with is that they come in a variety of colors, sizes, fonts, and types. Getting the right custom vinyl signs for your Tulsa ,OK business can be confusing and overwhelming.
By choosing Tulsa Sign Company, we'll make sure to cut through the noise and listen to your needs so we can come up with the perfect vinyl graphics for your business.
Popular uses for vinyl graphics include:
[service_group_6]
Tulsa Sign Company provides complete business signage products and services, including outdoor signs, indoor signs, custom signs, and vehicle wraps so you can make a big impact everywhere your business is seen!
Full-Service Vinyl Graphic Shop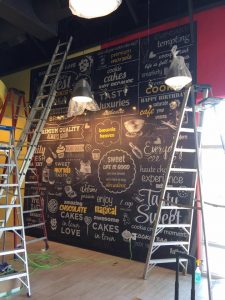 As a full-service vinyl sign business, we provide a wide range of signage services including as free consultations, site evaluations, custom sign design, on-site sign fabrication, permitting, professional installation, maintenance, and even repair of your business signage. If you have a sign need, Tulsa Sign Company has you covered.
When creating the right signs for your We can work with existing branding guidelines or come up with something totally unique, the choice is yours. Whether you are looking for consistency or to make a big impact, we create the perfect vinyl signs, graphics, and banners for all of your promotion and identification needs.
Free Vinyl Signs & Graphics Consultation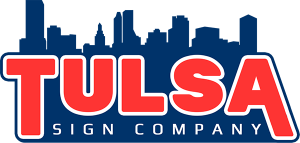 Not only is vinyl advertising a great way to promote your Tulsa business in a variety of locations and ways, it also provides the best bang for your marketing buck. Please don't hesitate to contact our vinyl sign company at 918-900-2227 and receive a free consultation with one of our signage experts!
Call Tulsa Sign Company today at 918-900-2227 for a Free Consultation with a Vinyl Signs & Graphics Expert!