Monument signs are generally found at the front door of facilities, churches and many other types of buildings that want to create an entrance that is impressive.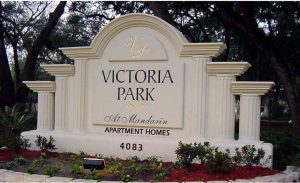 Monument signs are free-standing signs that are generally made from brick, marble, stone, metal or concrete structures that includes your logo, business name and other types of directional information that you want to include. These types of signs are generally constructed to complement your company's sign, and they provide an experience that is cohesive from the very first time. These memorable and high-quality monument signs that Tulsa Sign Company creates for your brand and business will certainly set your Tulsa business apart from your local competitors.
Call Tulsa Sign Company today at 918-900-2227 for a Free Consultation with a Monument Sign Specialist!
An Impressive Entrance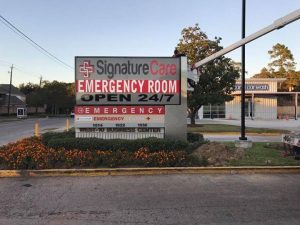 Monument signs are excellent options for a range of different businesses. These types of signs are not only impressive, but they are also visually appealing, unique and also memorable. They leave a long-term impression on your customers and people passing by. This helps to create a sense of permanence and longevity within the community.
Monument signs usually sit at eye level, and this means that there are no pillar, posts or other structures that are required in order to support the sign. However, without these types of structures that are subject to aging, weathering and degrading, you can rest easy knowing that your monument sign will last longer and this is one reason why it is such a smart long-term investment.
Multi-Company Monument Signs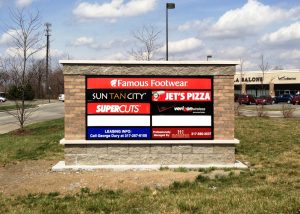 One of the most popular uses for these signs is to use them at the entrances of shopping centers, business parks, other multi-building facilities. Our Tulsa, OK company has multi-tenant monument signs that can feature several different business names that are located in the complex by providing a directory of these companies, or it can be placed in an area to serve as a welcoming sign for a manufacturing facility or office.
If you are really looking for a sign that is high-quality and will stop traffic, a monument sign is the ideal choice for you.
Custom Signs For Any Budget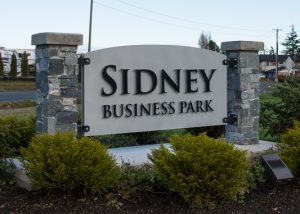 Our company's monument signs are tailor made to meet your specifications, budget and needs. We have several different types of size and material options that are available to choose from. This allows us to create the ideal monument sign for your company.
It does not matter whether you re in search for a sign that will stop traffic, or you are looking for something that is simple and straightforward, our company has the tools, knowledge and experience to assist you with the perfect sign.
Free Monument Sign Consultation
Tulsa Sign Company is your local Tulsa source for attractive, durable custom monument signs that showcase the professionalism and longevity of your brand and business.
Call Tulsa Sign Company today at 918-900-2227 for a Free Consultation with a Monument Sign Specialist!