If you're looking for vinyl wraps for your business, Tulsa Sign Company creates all sorts of attractive wraps for your Tulsa business marketing needs.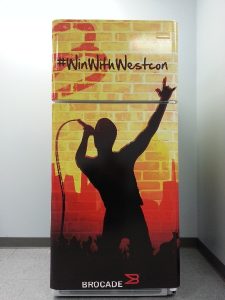 Regardless of whether you're seeking to unite a group of vehicles with a vinyl wrap or you're seeking to wrap the refrigerator in the breakroom to show your business logo, Tulsa Sign Company has what it takes to design your logo, message, or brand to any smooth surface. With the ideal product for your, you're sure to love the solution that Tulsa Sign Company can offer. Dedicated vinyl specialists are waiting to help you choose your ideal vinyl wraps.
Seeking a way to unite the front desk, conference tables, and entryway? Vinyl wraps have the ideal solution. At Tulsa Sign Company you're sure to appreciate the attention to detail and the options that you have. from design to fabrication to professional installation, you're sure to appreciate the look that they can offer.
Give Tulsa Sign Company a call today at 918-900-2227 and set up your Free Consultation with a Vinyl Wrap specialist.
Vehicle Wraps & Graphics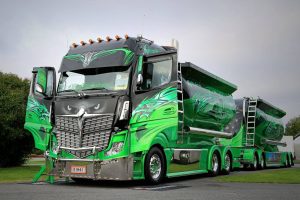 Vinyl wraps are an ideal way to publicize your business. They can also improve your customer's confidence and their perception of your business. If your business relies on visiting a clients house, such as a cable installation team, an electrician, a plumber, an exterminator etc., it is a great way to publicize your business and to help improve your customer's confidence when you pull up. It states who you are, your business, and the reason that you're there. Your clients will be more likely to believe in you if you drive a company car.
Our Vehicle Wrap Services Include:
[service_group_3]
Ad wraps are very popular for vehicles. Plumbers, handymen, repair techs, electricians, landscapers, tutors, dry cleaners, cable companies and more all could greatly benefit from vinyl ad wraps.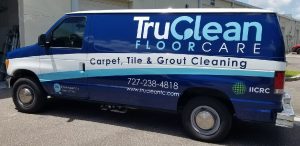 Everyone can greatly benefit from vinyl wraps on their vehicle. Regardless of whether they're seeking a full wrap for their vehicle or a wrap for the whole fleet, vinyl wraps from Tulsa Sign Company are an ideal solution to unite the look. You'll have the ideal vinyl graphics and signs for your business requirements.
Vinyl Wraps For Any Surface
Vinyl wraps aren't just for vehicles. They can also be used to increase every aspect of your Tulsa business. Tulsa Sign Company offers vinyl solutions for each and every aspect of your business from the walls to windows to the tables, floors and any other smooth surface. This includes tile, concrete, carpet, wood, acrylic, metal, plastic, and more surfaces.




Many companies are turning to vinyl wraps to design and create attractive and unique murals for their place of business. Vinyl wraps are used in lobbies, in hallways, in bathrooms, conference rooms, on windows, storefronts, and more. Vinyl wraps can help to relax your clients and inform customers of your business and what it stands for. They can direct traffic to your office, they are resistant to traffic and since they're made of vinyl, they are very resistant to dirt and easy to clean which makes them an ideal option for the higher-traffic areas of your home.
Custom Wrap Company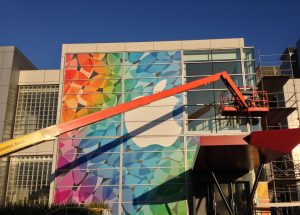 Tulsa Sign Company is a full-service Tulsa company that offers vinyl graphics and signs. From the consultation to the installation they will listen to your needs and requirements and ensure that your project flows smoothly. this is why we know that they have so many options. When it comes to choosing vinyl, they have all sorts of great options that will give you plenty of ideas.
Tulsa Sign Company offers full design services for all of your vinyl needs and requirements. They will work closely with you to ensure that you're getting everything you want in a vinyl graphics wrap. Working with your brand or logo, they'll work closely with you to design what you're seeking and they can also start from scratch if you don't have one. After you've approved the final design, their on-site staff will take over the project to get your wrap done quickly for you.
Professional installation makes the job free of bubbles or warping. Everything will be straight and even.
Free Vinyl Wrap Consultation
Tulsa Sign Company offers free vinyl wrap consultation to ensure that your wraps will look great. You'll love the options and the value that they offer.
Call Tulsa Sign Company today at 918-900-2227 for a Free Consultation with a Vinyl Wrap Expert!