The first impression is very important for a business. Did you know that the storefront of your retail business creates this first impression in the minds of your potential customers?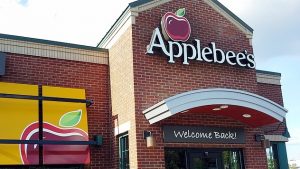 Hence, why not make this first impression an outstanding one? Tulsa Sign Company is your partner in this regard.
An attractive storefront sign will set your Tulsa company apart from the other businesses in the area. In fact, you will be able to capture the interest of your potential customers and convert them into profits for your business. Are you planning to popularize your brand with an attractive logo sign or attract more customers with promotional vinyl signs? Call us right now to design and install the perfect storefront signage for your company.
Call Tulsa Sign Company at 918-900-2227 for your Free Consultation with a Building Signs Expert!
The Perfect Business Signage For Your Brand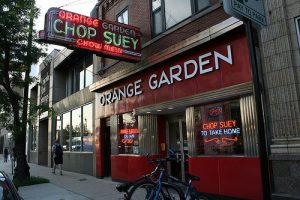 Your business may require a unique storefront signage depending on your location, type of business, budget, customer base, and competition. Our team can help you pick the right product for your brand.
Our storefront signage specialists will first evaluate your brand and measure the building space before recommending the right signage for the business. We handle all aspects of the sign creation process such as the evaluation, designing, manufacturing, maintenance, repairs, and even installing a new signage over time.
Types of Storefront Signs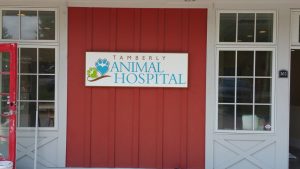 The type of storefront signage will depend on your location and brand. However, our team will help you choose a unique signage that is complementary to the surrounding businesses. On the other hand, if you need a signage that is in contrast to the surrounding signs, we can provide that too. Such a sign will help your brand stand out from the crowd. Whatever signage you choose should be the right one for your business and location. Our Tulsa, OK specialists will help you make the right decision in this regard.
Our storefront signage is custom made. Even if you use the same type of signage as the other businesses in the area, it will look 100% unique to your brand and stand out from your competition.
Channel Letters & Dimensional Signs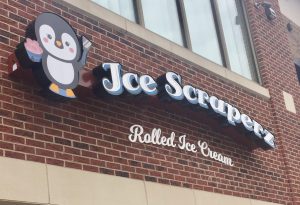 Channel letters and dimensional signs are quite versatile and come in a wide variety of styles, colors, and fonts. They may include numbers and letters or even logos and various shapes. These signages are popular with a variety of businesses such as manufacturing and retail facilities. Their durable design and level of customization are two of the important advantages of these signages. Channel letter signages come with a transparent face so that the light can be housed within the letters. On the other hand, dimensional letter signages are generally made from acrylic or metal sheets. In fact, they can be backlit for better visibility.
Lighted Signs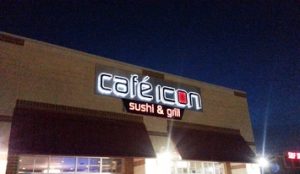 Storefront signs that are well-lit will allow your business to be spotted easily during nighttimes. There are different storefront signs that can be lit or backlit. A cabinet sign will include a lighted component inside while channel letter signages are usually backlit. These signages are great for businesses that are open late in the night such as convenience stores, gas stations, restaurants, bars, theaters, and retail stores. These signs will help increase the visibility of your Tulsa business.
Projecting, Blade, And Hanging Signs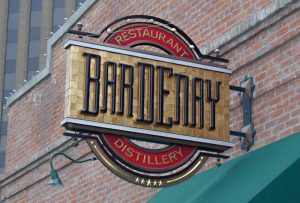 A blade or projecting sign is a signage that is perpendicular to your storefront. Backlit cabinet signs are frequently used for this purpose. On the other hand, these signages can also be made from materials like wood, foam, metal, or urethane. They are usually used in combination with storefront signs to stop foot traffic. These signages can also be used as directional signs for a company that doesn't have a storefront but is located within a building. For example, a private detective service that is located above a bookstore.
Canopy And Awning Signs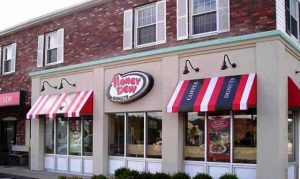 These signs have many advantages to your business. In fact, they act as a sign to identify a business as well as a storefront protector. These signs are mostly made of stretched canvas material. But you may use metal or fabric for this purpose depending on your business type. Use a material that is long-lasting and resistant to bad weather conditions. If you want a boutique-like feel for your business, these signs are some of the best.
Free Building Signs Consultations
Tulsa Sign Company is your Tulsa partner for attractive, high-quality building signs. We know the importance of choosing the right signage for your brand, and will recommend the perfect solution for you.
Call Tulsa Sign Company at 918-900-2227 for your Free Consultation with a Building Signs Expert!