Your business is in a competitive environment, which is why you need to come up with solid and time-tested marketing strategy in order to survive. Having impactful, eye-catching outdoor signs is a great place to start because they let potential customers know your business is ready to assist them.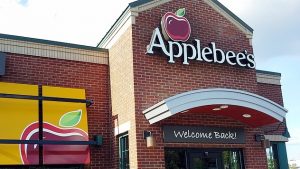 It is also a great way to stand out in a busy shopping district and improve customer acquisition. Business exterior signage is one of the most results-oriented and cost-effective ways of advertising a business, making it an obvious place to start for many new businesses or those looking to update their image.
Tulsa Sign Company is your one-stop Tulsa sign shop for all of your exterior signage needs. We design and manufacture beautifully crafted exterior signs that appeal to the senses as well as make your brand more memorable to those passing by.
Call Tulsa Sign Company today at 918-900-2227 for a Free Consultation with an Outdoor Signs Expert!
Storefront Signs

Every business has their own unique signage needs, which is why we will get to know your business in order to determine your needs as well as the goals you want to achieve by having exterior signs. You may be looking to attract new clients, promote a sale, or inform potential customers of the services you provide. Many businesses begin with brand identification signage for their building facade or storefront.
Your outdoor signage is the face of your business. We will familiarize ourselves with your style guidelines so that the storefront signage design we come up with will match your brand personality and endure the passing of years.
Channel Letter Storefront Signs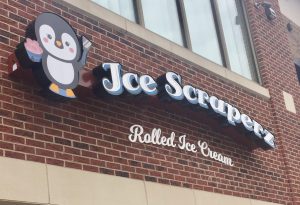 As a small business based in Tulsa, you need to distinguish yourself and compete against the more known box stores and franchises in your local community. This can be achieved with channel letter storefront signs. Each set of letters included in the logo or business name has an individual structure and separate lighting, resulting in a highly visual presentation.
This is best used in retail stores, office buildings, restaurants, shopping malls, schools, churches, and real estate signs.
Backlit Channel Letter Signs
A backlit channel letter signage is a type of outdoor business sign made from aluminum or stainless steel and an inner LED module lighting. Lighted exterior signs make use of backlit channel letters that can be customized in a variety of ways according to type, font, color, and size. Neon signs offer greater visibility at night and after business hours. Since lighting and electrical components are also involved, Tulsa Sign Company will make sure to observe safety measures during the installation process.
Canopy & Awning Signs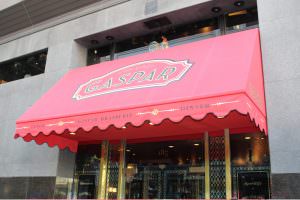 Canopies and awnings are more than just a way to protect customers during sunny days. These outdoor banners can be used to advertise your business and improve your curbside appeal. This type of sign is great for cafes and restaurants that have an open outdoor seating.
In a climate like the one we have in Tulsa, OK, having a canopy or awning where customers can stay during a particularly sunny or rainy day will keep them happy, comfortable, and protected from the harsh weather elements.
Monument Signs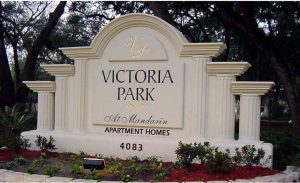 Motorists and passersby generally have a short attention span, which is why you only have a brief window of opportunity to make a visual impact. Having a compelling monument sign will increase your visibility and capture the attention of your potential audience.
A monument sign is a freestanding sign that sits on the ground and is detached from the business. Tulsa Sign Company can help you create a distinctive monument sign that communicates who you are and what you have to offer, as well as complement your building's existing architectural style.
Pole Signs & Pylon Signs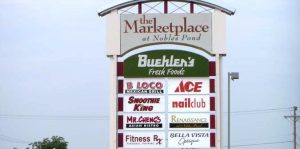 Pole signs and pylon signs are freestanding outdoor signs affixed to a tall pole or support structure.  This type of sign is a great way to improve name recognition from a long distance. Because of their height, pylon signs are installed near highways and interstates to help attract passing traffic.
These impressive signs are popular for gas stations, retail stores, restaurants and fast food, shopping centers, business parks, and other locations that have limited road visibility or provide convenience items for travelers.
Exterior Signage
Tulsa Sign Company has the tools, equipment, resources, and skills to help you come up with the best signage for your business so that you can make your business become more visible.
Here are some of the exterior signs for businesses that we offer:
[service_group_1]
In addition to our outdoor signage options, Tulsa Sign Company provides a complete selection of indoor signs, vehicle wraps, vinyl signs, and custom signs, making it easy for you to get every sign your business needs direct from one reliable business signage supplier.
Full-Service Exterior Sign Company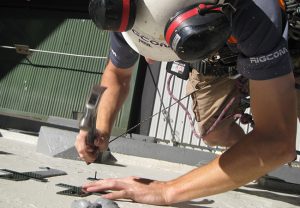 Whether you are just starting out a new business or you own an already established retail store, having a great sign is one of the most effective ways to advertise. If you are a local business, most of your customers are your neighbors who live or work within your vicinity. Installing attractive outdoor signs will remind them that you exist and will direct them to your place of business.
Tulsa Sign Company offers a wide range of exterior signage services to attract new and existing customers. If you choose us as your signage company, you will be a part of the entire process from the design, production, to installation.
Free Consultation with a Sign Expert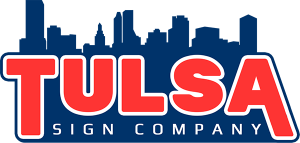 Not sure what type of exterior signage your Tulsa business needs? Feel free to ask us! Tulsa Sign Company will design your sign, manufacture it in-house, and install it securely at your business premises. Contact us at 918-900-2227 and get a free consultation with one of our signage experts.
Call Tulsa Sign Company today at 918-900-2227 for a Free Consultation with an Outdoor Signs Expert!