Successfully promote your essential company information and build brand awareness with custom vinyl lettering!
Anytime a potential customer decides to enter your Tulsa business; they expect to find particular facts readily attainable. If shoppers are not able to locate your hours of operation, business licensing info, contact information, or even your business name, they are likely to continue to a company that presents the desired business information in a more obvious way, and as a result, lost profits for you. Supplying your corporate information to potential shoppers can be instantly done at a reasonable cost with professional vinyl lettering.
These impactful vinyl signage products are independently cut from a durable vinyl material that meets your branding guidelines and expected placement. Cut Vinyl Letters may be placed on just about any flat surface from floors to windows, cars to planes. Wherever your business name needs to be seen, Tulsa Sign Company can make the vinyl lettering needed to get the job done.
Call Tulsa Sign Company today at 918-900-2227 for a Free Consultation with Vinyl Lettering Expert!
Professional Business Vinyl Lettering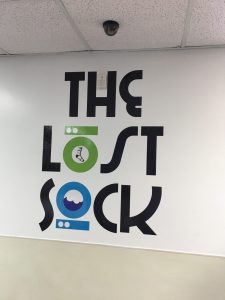 While many organizations have comparable open hours, not all companies work on the exact same schedule. Most businesses are open for customers only during defined days and times. High-quality display of your hours of operation has a considerable influence on how your customers view your organization.
Branded cohesive vinyl window lettering tells potential shoppers that you are open for business and that you care about your business image. When visitors can clearly see that you care about your business and brand, chances are you are going to care about doing a good job for them. Tulsa Sign Company creates a great first impression for you with high-quality, affordable vinyl lettering and expert installation. Our signage solutions are individualized to fit your brand style, making certain you receive the very best signage solutions to suit your brand and business as an alternative to the cookie cutter products advertised by other vendors.
If you must have the perfect signage solution to communicate your branded Tulsa business information, Tulsa Sign Company brings the resources, tools, and experience you can depend on.
Door and Window Lettering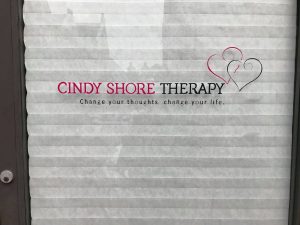 Vinyl window and door lettering is also more than operational; it can also be exciting and engaging as well. Customize the windows and doors of your store, office, or business with vivid custom messaging, special deals, corporate information, or complement your temporary window displays with the addition of multi-dimensional graphics. The versatility supplied by cut lettering and graphics makes it easy to alter the font, size, and color of your vinyl lettering to provide that professional image you've always wanted.
Vinyl lettering works exceptionally well for all types of businesses. Regardless of whether your business is an office, retail store, service provider, restaurant or run your business only from your vehicle or home, we help get your brand and business noticed and remembered.
Commercial Vehicle Lettering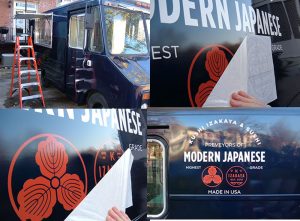 Tulsa Sign Company designs eye-catching vehicle wraps, graphics, and lettering to promote your brand on any automobile from cars and trucks to boats and buses. From large format, full-color graphics to individual vinyl lettering, we provide the best vehicle graphics to fit your vehicle type, budget, and business needs.
Custom vehicle lettering can also help you avoid trouble with local law enforcement. Some details are mandated to be displayed on a vehicle used for commercial activities, similar to state licenses or DOT information. We know what it takes to comply with our local laws and guidelines, we use our experience to make certain your vehicle lettering is of the recommended style, placement, size, and color so your information can be readily seen and identified by government and regulatory institutions.
Full-Service Sign Company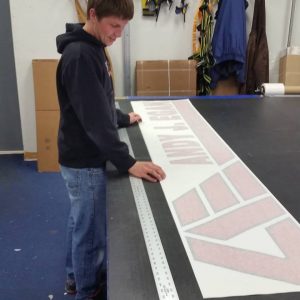 Tulsa Sign Company is your professional complete vehicle wraps and graphics provider. Our team of professionals oversee every feature of your signage project starting from the initial consultation up to the attractive installation of your graphics and signs. From just one particular sign or many different types of commercial signs and graphics, our experienced signage professionals are there every step of the journey.
Our focus is on environmental sustainability. We employ the most suitable resources, processes, and tools to minimize our impact on our environment and eliminate material waste while saving you money. Our expert installation experts are focused on accuracy and precision as well. We ensure that your vinyl signs and graphics are properly aligned and is completely free of tears, rips, or bubbles for an impressive finish.
Free Consultation
At Tulsa Sign Company, we manage every single vinyl lettering project with a critical eye for details. Our dedicated and knowledgeable Tulsa team members get the job done right, with an effective finish. Any time you are seeking a sign and graphics partner, make our team your partner of choice.
Call Tulsa Sign Company today at 918-900-2227 for a Free Consultation with Vinyl Lettering Expert!