Impactful, engaging, and effective, custom dimensional letters, signs, and graphics are an affordable choice for just about any business that prefers to attract new potential clients.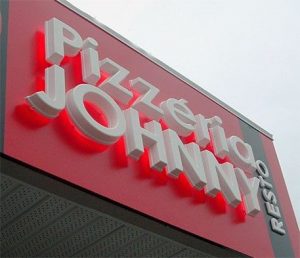 Dimensional letters, commonly described as 3D letters or raised letters, are lettering or shapes delivering depth and interest to an otherwise underutilized area. This sign type can be constructed various ways. They can be fabricated, molded, cast, or cut from a solid material to build this outcome.
Dimensional signage offers the attractive solution that experienced business owners desire for their facilities: high durability, high visibility, and an attractive appearance.
Tulsa Sign Company will affirm that brandable dimensional letters are an effective choice for any and all facility. It doesn't matter if you run a small business, medical facility, hotel, large corporation, etc., our dimensional letters will look good on and inside your establishment.
The raised letters we produce are specifically crafted for high visibility in order to help expand your marketing and advertising reach. Tulsa Sign Company uses the most appropriate supplies in the market so after we have installed your dimensional signage, they will keep building excitement around your corporation for a very long time.
Call Tulsa Sign Company today at 918-900-2227 for your Free Consultation!
Appealing Storefront Signage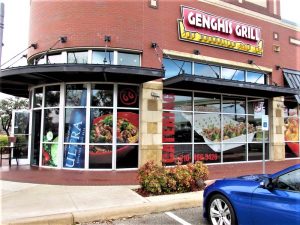 Attractive and eye-catching, dimensional signs work very well as your main business sign. They deliver dimension and texture for your storefront, resulting in a professional and attractive impression. The adaptability of dimensional letters is also a big asset. They are generally attached on your business facility, they provide greater interest when integrated with pole signs, message boards, and monument signs. Channel letters are a replacement to dimensional letters.
While 3D letters don't have illuminated faces, Tulsa Sign Company can also include outline lighting, back lighting, or lighting fixtures during the installation of your dimensional letters, so your lettering is readily apparent even at night. With attractive custom dimensional letters, your organization attracts attention and your branding message makes a big impact , consistently and professionally.
Attractive Indoor Lettering
Dimensional letters aren't solely for the storefront of your business; furthermore, they supply your shop an attractive ambiance as lobby signs. Install them next to your foyer and your custom branding is likely to be the initial element your visitors see the first moment they enter into your shop. Dimensional logos and lobby signs are extremely popular, and they can be manufactured from an assortment of materials and mediums, with options like lighting, if required or desired. Dimensional letters could also be used as directional signage and as other signage for a tremendous influence for restaurants, gas stations and convenience stores.
3D letters, in spite of the name, aren't constrained to merely letters either! Your signs and graphics can include numbers, logos, images, or a combination of all that fitted on the walls of your location. Tulsa Sign Company's team of knowledgeable designers can't wait to help develop indoor signs and display elements tailored to the special originality and style of your business. If you are hoping to develop a multidimensional appearance that truly makes sure your corporate branding can't be missed, Tulsa Sign Company produces dimensional letters that best represent your brand.
Durable Dimensional Letters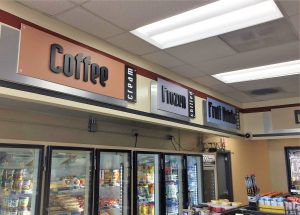 Tulsa Sign Company manufactures your dimensional lettering and graphics from lots of materials and mediums that best fit your business and branding. Depending on your needs, we will choose between metal, plastic, light foam, and/or wood as the key media for your project.
As a sign material, plastic is often picked mainly because of its versatility and includes acrylic, PVC, polycarbonate, and coroplast. The sturdiness and ruggedness of plastic lettering makes it a perfect option for business exterior dimensional letters. For indoor letters, metal is an excellent option due to its stylish appearance, and it is also really enduring when applied outside. Metal commonly used for sign making includes bronze, stainless steel, aluminum, brass, and copper. A popular choice for large-format, eye-catching lettering, light foam may be selected mainly because it is durable, sturdy, lightweight, and thick. Our expert team are able to help you settle on the most appropriate custom sign style and media to obtain your planned finished look without surpassing your budget allowed.
Full-Service Sign Company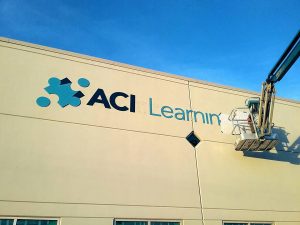 Its not easy to decide upon the best sign to represent your brand. You will need experience, time, research, patience, and a proven manufacturing system. When you trust your signage project to Tulsa Sign Company, you will never go through all of this by yourself. Our staff of qualified sign and graphic artists and sign manufacturers will gladly share their knowledge to steer you through the sign and graphic creation process.
Tulsa Sign Company is your local full-service signs and graphics provider. Our specialists generate custom signage designs, we support you in identifying the ideal materials and mediums for your budget and purpose, and we make sure your custom signage is smartly placed and installed. Our specialists are just a telephone call away should you ever require our support for your signage elements.
Free Dimensional Letters Consultation
Tulsa Sign Company delivers close to infinite personalization options for your business and brand signs and graphics. Regardless whether you are trying to pull more potential clients inside your business, improve your brand message, or make it less difficult to get around your space, our dimensional letters, images, and logos are the perfect solution for your unique business.
Call Tulsa Sign Company today at 918-900-2227 for your Free Consultation with a Dimensional Letters Expert!