The first impression that any customer has of your Tulsa business is from the signs that you have outside. That impression will continue to form as they continue on with their visit, you can keep the tone clear by having great looking signs in your lobby too.
Our selection of lobby signs includes everything that you need to make a great first impression for prospective customers and visitors to your business:
Metal Lobby Signs- Aluminum, Brass, Bronze, Copper, Stainless Steel, or Cor-Ten Steel in brushed or polished finish.
Acrylic Lobby Signs- Frosted etched glass look, either clear or colored acrylic.
Backlit Lobby Signs- Energy efficient, LED backlighting
Cut Vinyl Lobby Signs- Most economical option, full-color graphics available.
Wood Lobby Signs- Plain, beveled, or live edge with metal, acrylic, or vinyl lettering
Foam Lobby Signs- Faced with acrylic or metal for a 3-dimensional effect




In addition to sign creation, we also handle sign installation and will provide all of the hardware needed to ensure your sign is properly secured.
Call Tulsa Sign Company today at 918-900-2227 for a Free Consultation with a Lobby Sign Expert!
Lobby Logo Signs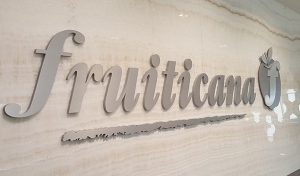 Your brand is an important part of building up your Tulsa, OK business. It is important that you have a strong brand message, and that it is reinforced at every opportunity – for example through consistent advertising, signage, and correspondence. Lobby signs are an important element of that, and can make all the difference to how your customers perceive you when they visit your premises.
A Cohesive Business Signage Offering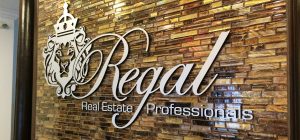 Logo signage is just one part of what we offer. Our collection includes storefront signage, window graphics, vehicle wraps, ADA signs, display signs, wayfinding signage and more. We are happy to work with any kind of business to help people get the perfect set of products for their needs. We know that many consumers and business customers place a lot of importance on the companies they work with having a professional and cohesive appearance and we can help your business to achieve that.
Request a Free Lobby Sign Consultation
At Tulsa Sign Company, take pride in offering the best in support and the best selection of signs. We aim to be your long term Tulsa signage partner.
Call Tulsa Sign Company today at 918-900-2227 for a Free Consultation with a Lobby Sign Expert!