Does your Tulsa business use trucks in your day-to-day activity to make deliveries or to enable you to get to your clients? Use this available advertising space on your commercial vehicles to your advantage by applying a custom truck wrap featuring your logo, brand message and contact details.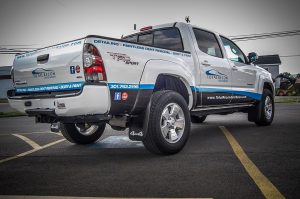 When you display your branding on your vehicles, you boost your brand visibility to everyone on those streets or even to those who may be looking out the window. A cohesive fleet of branded work trucks will increase awareness for your brand, while also reassuring your potential customers that you are a professional and reliable business, ready to provide them high-quality services.
Call Tulsa Sign Company today at 918-900-2227 for a Free Consultation with a Truck Wrap Specialist!
High-Visibility Brand Marketing Tool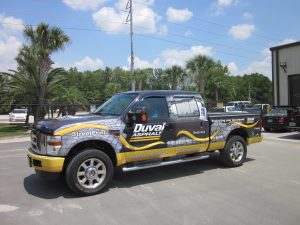 If you are like most business owners, you commute to and from work on the same route every day. You are just another vehicle on the road, without any distinctive signs to make you stand out. Now imagine you drive a vehicle displaying a custom truck wrap by Tulsa Sign Company. You'll suddenly get more incoming calls, strangers will approach you, and everyone will appear to know what your Tulsa, OK business is all about.
This happens because vehicle wraps offer you more than a better visibility for your marketing messages; they offer you consistent and visible branding. Most people who work commute on the same route each day, meaning that you cross paths every single day, even though you may not realize it. If they were driving branded vehicles, you would probably remember some of these signs. The same applies to your vehicle. The giant wrap will turn it into a highly recognizable item, a catchy work of art that help your message get into the top of mind of passersby.
Completely Customized for Your Needs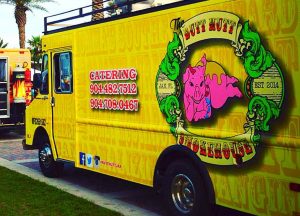 We acknowledge the uniqueness of every business or brand out there. Your wrap should fulfill a well-determined role, and in order to do so, it has to be professional, attractive, bearing a message that's visible from a distance. Moreover, its graphics should complement the shape of the truck. Our custom truck wrap designers are qualified and experienced, thus being able to design the perfect graphics, magnets or wrap for your vehicle. They will recommend you the most suitable products for your needs and for your specific vehicle type.
Tulsa Sign Company designs, produces, and installs:
Full Truck Wraps
Partial Truck Wraps
Perforated Window Film
Custom Truck Graphics, Stickers, & Decals
Vehicle Magnets
Many businesses have fleets of different types of vehicles to suit their different work functions. We can create wraps for every type of vehicle, including AVTs and RVs. We can ensure a cohesive design, adjusted to suit all of your vehicle types, in order for you to display a consistent and coherent branding across your entire fleet.
Protect Your Vehicle Investment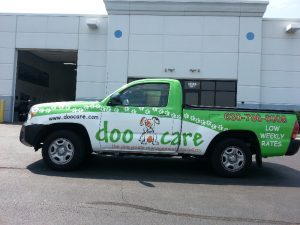 Truck wraps offer more than an excellent branding opportunity. These wraps are made from a durable vinyl film which can also protect the vehicle from bad weather and road wear and tear. Since a vehicle is a long-term investment, it's wide to take into consideration the opportunity to protect it, and to increase its lifespan.
Professional installation is very important for ensuring your wrap is both eye-catching and protective. Our professional Tulsa installation team takes care of all steps of your project from design to finishing, in order to offer you an end result to be proud of. With us, your vehicles will surely stand out from the crowd.
Complete Truck Wrap Manufacturer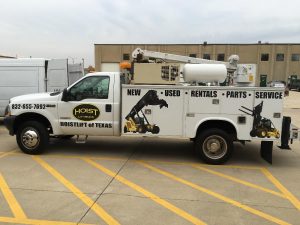 We are happy to handle each and every step of the truck wrap manufacturing process, starting with the initial consultation, to the maintenance and even the removal of the wrap. Our team of experienced and skilled graphic designers, manufacturers and installers will work together to offer you an eye-catching and durable truck wrap that will help extending the life of your vehicle.
Has your already existing truck wrap been damaged? We can help you fix it, whether the wrap job has been done by us or not. We are happy to restore it to its initial shape.
Free Truck Wrap Consultation
Allow us to protect your assets, boost your brand visibility, and help you attract more clients with a high-quality, long-lasting custom wrap!
Tulsa Sign Company is your local Tulsa supplier of impactful, cohesive vehicle wraps, and other business signs that endorse your values and your services, and improve the visibility of your company.
Call Tulsa Sign Company today at 918-900-2227 for a Free Consultation with a Truck Wrap Expert!